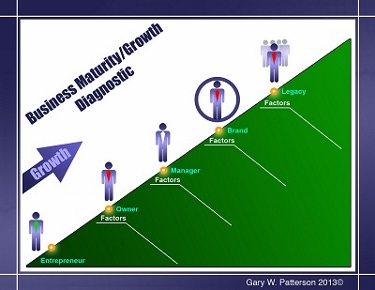 ExecSense, Selects ERM/ORM Expert Gary W. Patterson to Lead Discussion
 San Francisco, CA and Atlanta, GA – Gary Patterson, FiscalDoctor®, international enterprise risk management (ERM) and operations risk management (ORM) expert and speaker, was selected by the speaker board of ExecSense to lead a webinar titled "Best Practices for Establishing 2014 Goals for Your Management Team." The webinar is now available at http://www.execsense.com/best-practices-for-establishing-2014-goals-for-your-management-team-cfo.html
Patterson's webinar focused on the need to Drive responsibility through your management team, grow top line revenues and reduce risks and these key points:
Easiest pulse to evaluate organization is the 6 days for complete Board package.
Need to be flexible on both upside and downside over the next few years to control your financial destiny by taking advantage of opportunities while limiting risks.
Surprises are career limiting.
 Clients call him their FiscalDoctor® and just as every person needs a medical doctor; every business needs a FiscalDoctor and periodic fiscal checkups. He also supports special projects for risk assessments, enterprise risk management (ERM), operational risk management (ORM), fiscal checkups, corporate governance, strategic planning updates, and strategic growth improvement.
 About Gary W. Patterson
Gary W. Patterson, president & CEO of FiscalDoctor®, has been interviewed or presented internationally at over 100 of the leading and most prestigious publications and groups in the world and helped over than 200 companies during 30 years, spanning supply chain, technology, transportation, construction, and service industries.
His most recent book Million Dollar Blind Spots: 20/20 Vision for Financial Growth provides best practices cutting edge follow-up for blind spots: how to identify them, and exploit opportunities and mitigate risk related to million dollar blind spots. Visit his website at https://fiscaldoctor.com and "free" fiscal fitness test at https://fiscaldoctor.com/fiscal-quiz/ , or call 678-319-4739.
© 2014 Gary W. Patterson. All rights reserved.tel. #.  ###