Attached is a listing of speeches and presentations including the organization, a description and the website url is available in most cases as part of the Publication column.
For a value oriented strategic working session, call me at 678-319-4739 to tailor an event for your specific unique needs. Ever feel stuck, a best kept secret or coasting on past success. Thankfully, there is a FiscalDoctor in the building
Interview master list as of 4-11-16
Selected pictures or past speaking events are inserted below.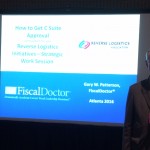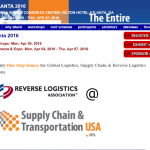 Getting C Suite Engagement (& Support) for Enterprise IT Initiatives
By Gary W. Patterson, Sustainable Profitable Growth Expert and Speaker
April 21, 2015 – Atlanta, GA – Sustainable profitable growth and enterprise risk management (ERM) expert Gary W. Patterson, the FiscalDoctor®, will facilitate on Getting C Suite Engagement (& Support) for Enterprise IT Initiatives at an Atlanta Association of Information Technology Professionals, AITP, Chapter evening meeting May 21, 2015. http://www.aitpatlanta.org/
This facilitated discussion will help you unlock funding and support from peers and upper management for your project AFTER you learn insider secrets, which led to over 40 financing, M&A and non-monetary transactions aggregating more than $390 million.
Techniques that you can take away.
Assure project success and your next opportunity or promotion.
Also learn how to re-evaluate when you are better off in the long-term not getting project approval.
This presentation is also available for corporate, strategic and operational topics and as a strategic workshop, all with function and industry specific examples and experiences. www.RemovingRisk.com
About AITP
Founded in 1951 as NMAA and later known as DPMA, the name Association of Information Technology Professionals, AITP, was adopted in 1996. In individual chapters and as a national association, AITP seeks to advance the IT Profession through professional development, support of IT education, and national policies on IT that improve society as a whole. http://www.aitpatlanta.org/
About Gary W. Patterson
The FiscalDoctor has helped over 200 companies internationally in service, manufacturing, technology, construction and distribution. He has worked with SMB, the Fortune 500 and methodically helped 2 companies reach the coveted INC 500 list of fastest-growing private companies in America. Several companies reached 10 x compounded annual revenue growth. He was the European coordinator for a Fortune 500 global supply chain re-engineering software application.  He has successfully negotiated over 25 mergers and acquisitions.
FiscalDoctor Inc. works with leaders to uncover million dollar holes to make the best business decisions and dramatically accelerate correct fiscal leadership decisions. This helps leaders gain control of their financial destinies and capitalize on hidden high return opportunities, while limiting their exposure to risk.
Key member of 2 successful INC 500 international companies growing rapidly profitably
Recently honored as published thought leader by the Financial Time's ExecSense service
Served on 10,000 business growth initiative as Virtual National VBA
Visit his website at https://fiscaldoctor.com and "free" fiscal fitness test at https://fiscaldoctor.com/fiscal-quiz/ , or call 678-319-4739 for a free 10 minute consultation until June 15, 2015.
© Gary W. Patterson. All rights reserved.  ###