Gary operates his business as the Fiscal Doctor. This gives you an idea of how clever he is. Gary is a great resource to work with senior executives who need behind the scenes coaching to grasp the implications of the numbers before them.
Larry Stybel
Leadership and Career Success for VPs
and Above in 28 Countries and 25 U.S. Cities.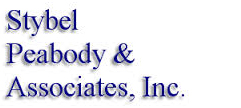 www.stybelpeabody.com
www.boardoptions.com